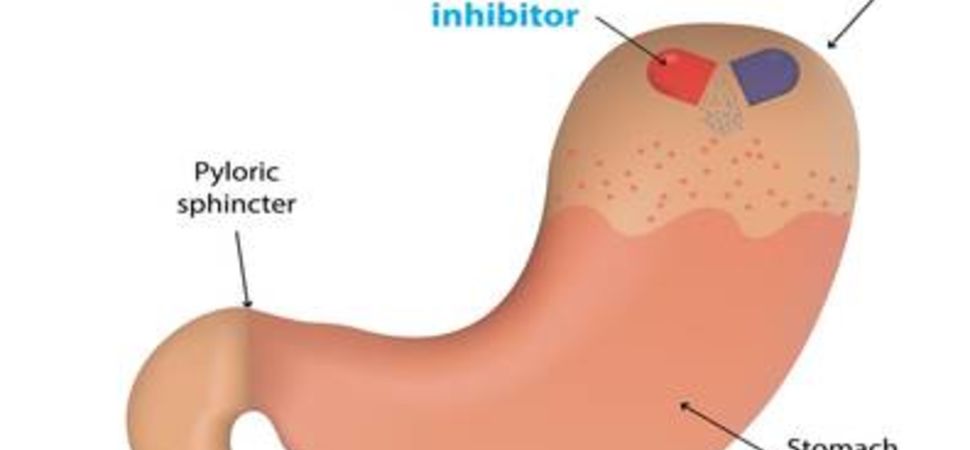 18th June 2023
Omeprazole vs. Lansoprazole: Similarities and differences
Doctors recommend several medications to manage acid reflux. Gastro-resistant tablets are the go-to treatment option for people with acid reflux. You can buy proton-pump inhibitors (PPIs), like Lansoprazole or Omeprazole, to treat and prevent excess stomach acid. What are the similarities and differences between Omeprazole and Lansoprazole?
What are proton-pump inhibitors?
Proton-pump inhibitors (PPIs) are a group of medications used to treat acid reflux. There are several PPI brand names, including omeprazole, lansoprazole, dexlansoprazole, pantoprazole, esomeprazole, and rabeprazole. Most doctors prescribe Omeprazole and Lansoprazole to treat acid reflux symptoms. These gastro-resistant tablets are sold in the UK in small doses over the counter. So, you don't need a prescription from a healthcare provider to buy Omeprazole and Lansoprazole. PPIs contain a weak base which is concentrated and converted to the active form within the parietal cell. The active substance inhibits the acid pump and prevents the parietal cells in the stomach from over-producing gastric acid. Omeprazole and lansoprazole gastro-resistant tablets can help manage basal and stimulated acid secretion, irrespective of the stimulus. Doctors also prescribe PPIs to treat stomach ulcers and repair damage to the lower oesophagus caused by acid reflux.
Acid reflux occurs when food or liquid moves from the stomach to the oesophagus. This unfavourable medical condition causes several symptoms, including heartburn, bloating, nausea, dry cough, and chronic sore throat. Some people experience burping, hiccups, weight loss, and regurgitation of food or sour acids. PPIs can help you manage these symptoms. You can buy Losec MUPS with Omeprazole 10 mg from registered pharmacies to treat stomach acid-related problems.
What are the similarities and differences between Omeprazole and Lansoprazole?
Lansoprazole and Omeprazole belong to the family of PPI drugs. Both work by reducing the stomach acid secreted by glands in the stomach lining. But most people with acid reflux use Omeprazole than Lansoprazole. Lansoprazole and Omeprazole share several side effects, including headaches, diarrhoea, and stomach pain. Some people experience nausea and vomiting after taking Lansoprazole. Both Omeprazole and Lansoprazole are relatively low-risk medications. So, you don't have to worry about severe side effects.
The main difference between Omeprazole and Lansoprazole is the dosage. Omeprazole comes in three strengths. If your doctor prescribes Omeprazole, buy Losec MUPS 10 mg, 20 mg, or 40 mg. The recommended dose for treating acid reflux is Omeprazole 20 mg once daily. This dosage can deliver positive results within four weeks. Doctors prescribe Losec MUPS with 10 mg of Omeprazole for long-term acid reflux management. So, patients with mild acid reflux can take Losec MUPS 10 mg once daily to keep the condition under control. Doctors only recommend Losec MUPS 40 mg to patients with severe acid reflux. Unlike Omeprazole, Lansoprazole comes with several strengths. You can buy Lansoprazole 15 mg, 20 mg, or 30 mg gastro-resistant tablets to relieve acid reflux. If your doctor prescribes 30 mg of Lansoprazole daily, you can take a single 30 mg tablet or one 15 mg tablet in the morning and another in the evening. Never increase your omeprazole or lansoprazole dose before talking to your doctor or pharmacist.
Doctors prescribe Omeprazole and Lansoprazole to patients of all ages. But doses are lower for children and older people. Your doctor can adjust the dosage based on your overall health and underlying medical condition. For example, people with liver problems should take a lower lansoprazole dose. Although both medications are PPI drugs, Lansoprazole is faster-acting and more potent than Omeprazole. According to a study, 30 mg lansoprazole reduced the acidity in the oesophagus and acid reflux symptoms more effectively than Omeprazole 20 mg.
Another difference between Omeprazole and Lansoprazole is how they interact with other medications. Some people use PPI drugs with antacids. However, taking antacids with Lansoprazole can reduce how much is absorbed by the body. To avoid this risk, wait an hour between Lansoprazole and antacids. Omeprazole can interact negatively with other medications. For example, taking Omeprazole with anticoagulant drugs can enhance anti-clotting effects. Talk to your doctor before using another medicine.
Can anyone take Lansoprazole?
Lansoprazole is safe for most patients, including children and adults. But Lansoprazole is not suitable for some people. Doctors don't recommend this medication to people who are allergic to Lansoprazole. Gastro-resistant tablets with Lansoprazole can expose people with liver problems and pregnant women to several risks. Before taking Lansoprazole, inform your doctor if you are pregnant or have liver disease. Omeprazole is safe to use during pregnancy. So, doctors recommend Omeprazole to pregnant women instead of Lansoprazole. You can take Omeprazole or Lansoprazole while you're breastfeeding. But first, talk to your doctor to ensure your baby is healthy before using the medication. Lansoprazole can hide medical issues spotted by doctors during an endoscopy. Your doctor can recommend that you stop taking Lansoprazole a few weeks before undergoing an endoscopy procedure.
Frequently asked questions about gastro-resistant tablets for acid reflux
Doctors combine several strategies to manage acid reflux, including medications, lifestyle changes, and home remedies. PPI drugs, like Omeprazole and Lansoprazole, are more targeted than other treatment options. Here three FAQs about omeprazole and lansoprazole gastro-resistant tablets:
How many hours after eating can you take Omeprazole?
Gastro-resistant tablets combat high stomach acid levels. But food can reduce the amount of Omeprazole getting into your system. So, take Omeprazole at least 1 hour before a meal or snack. Swallow your Omeprazole whole with water or juice. Doctors recommend that patients take gastro-resistant tablets once a day in the morning. Some people with severe acid reflux have to use Lansoprazole or Omeprazole twice daily in the morning and evening. Try to take your gastro-resistant tablets at the same time each day.
What if you missed a dose?
If you take Omeprazole or Lansoprazole once daily, take the missed dose. But never double the dosage to compensate for the missed dose. Skip the missed Omeprazole or Lansoprazole dose if it is within 12 hours of your next dose, and take the next one at the usual time.
How fast does Omeprazole work?
Lansoprazole is faster-acting than Omeprazole. Most patients feel better 2 to 3 days after taking Omeprazole gastro-resistant tablets. But the medication can take 4 weeks to treat all acid symptoms. Follow your doctor's dosage instructions to hasten your recovery and avoid risks.
Bottom Line
Omeprazole and Lansoprazole are PPI drugs used to treat and prevent acid reflux symptoms. Both work via a similar mechanism of action. Talk to your doctor to determine the best gastro-resistant tablets to manage acid reflux. If your doctor recommends Omeprazole, buy Losec MUPS 10 or 20 mg. Omeprazole 20 mg is enough to treat the symptoms. You can also order lansoprazole gastro-resistant tablets from registered pharmacies.