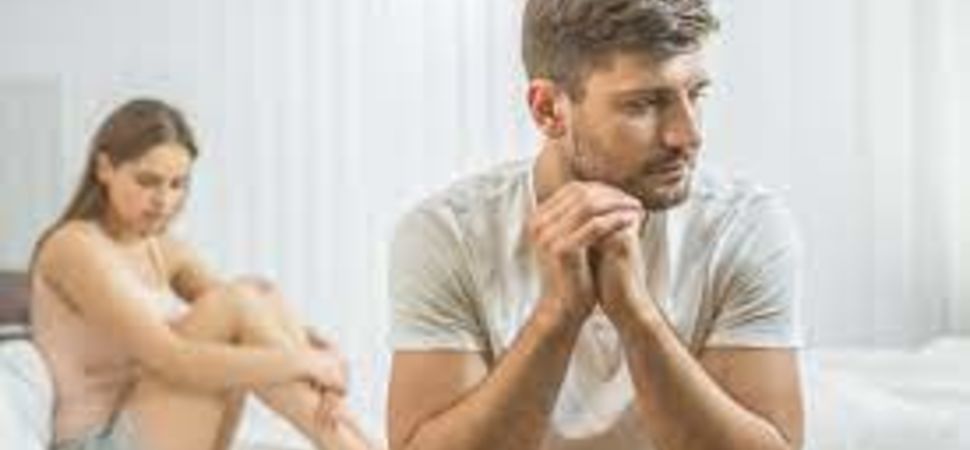 8th May 2023
How effective is Tadalafil for treating Erectile Dysfunction?
We all seek happy and fruitful relationships. But erectile dysfunction (ED) can undermine male sexual arousal. According to 2016 statistics, at least 1 in 10 young people in Britain experienced ED, premature ejaculation, or low sex drive. If you have ED, you can rely on Tadalafil to boost sexual health.
What is Tadalafil?
Tadalafil is an erectile dysfunction medication. Your doctor can recommend Tadalafil tablets to treat ED and symptoms of an enlarged prostate. This ED medication increases blood flow to the penis by relaxing the blood vessels leading to the penis. So, Tadalafil ensures you get and keep a firm erection. You can buy Tadalafil online in the UK under several brand names, including Cialis, Adcirca, and ALYQ. You'll need a prescription from a doctor or certified pharmacist to obtain Cialis. You can't buy Tadalafil over the counter.
Cialis belongs to phosphodiesterase 5 (PDE5) inhibitors that contain Tadalafil. This active drug ingredient blocks PDE5 to help your body create more cyclic guanosine monophosphate (GMP), a chemical that relaxes the muscles in the penis. So, Tadalafil boosts GMP production to increase blood flow into the penis. You can get Tadalafil 20 mg tablets to treat erectile dysfunction. It is also available in 2.5 mg, 5 mg, and 10 mg. But Tadalafil isn't for everyone. Inform your doctor or pharmacist if you have an anatomical deformation of the penis, Peyronie's disease, bleeding disorders, eye or vision problems, heart disease, high or low blood pressure, and kidney or liver disease.
What are the best alternatives to Tadalafil?
Doctors use several strategies to treat ED, including oral medications, sex therapy, surgery, penile injections, and vacuum devices. But the best alternative to Tadalafil is Sildenafil, also known as Viagra. Both are PDE5 inhibitors available as tablets. So, you'll have to take your medication before sexual activity to ensure you get and keep an erection firm enough for sex. You can buy Sildenafil 50 mg or Tadalafil 20 mg online to improve your sexual health.
Your doctor can combine Tadalafil or Sildenafil with other strategies. There is a one-fit-all ED treatment. The best approach should be based on the underlying cause of erectile dysfunction. For example, sex therapy is recommended for ED cases caused by psychological issues. So, your doctor can combine sex therapy with Tadalafil or Sildenafil. You may need hormone replacement gels, creams, patches, injections, or pellets to address ED caused by low hormone levels. But most erectile dysfunction cases are treated using Tadalafil, Sildenafil, and other oral medications.
Cialis vs. Viagra: What are the differences and similarities?
Cialis and Viagra treat erectile dysfunction. But the two medications have different active drug ingredients. Cialis has Tadalafil, while Viagra contains Sildenafil. Both increase blood flow to the penis. However, you have to feel sexually stimulated for the medication to work. Cialis and Viagra share several side effects. Some people experience headaches, flushing, back and muscle pains, stuffy nose, and heartburn after taking Tadalafil or Sildenafil.
Another difference between Cialis (Tadalafil) and Viagra (Sildenafil) is the dosage. Cialis contains small doses of Tadalafil ranging from 2.5 mg to 20 mg. However, Viagra has up to 100 mg of Sildenafil. You can take Sildenafil 50 mg or 100 mg 4 hours before sex. The good news is you can buy Viagra tablets online in the UK. So, you don't have to waste time visiting a clinic or medical centre in person.
Tadalafil works longer in the body than Sildenafil. So, you won't have to take Tadalafil 20 mg daily to achieve firm erections. Unlike Viagra, Cialis can help manage benign prostatic hyperplasia (BPH) symptoms. The active drug ingredient relaxes muscles in the bladder of men with BPH, allowing them to urinate more easily. But Viagra is specially designed to address erectile dysfunction. You can buy Viagra from a UK pharmacy and swallow one tablet before sexual activity. Don't overuse Cialis or Viagra. Whether you use Tadalafil or Sildenafil, don't take more than one dose daily. Ensure you buy Sildenafil and Tadalafil from a trusted UK pharmacist.
How effective is Tadalafil for treating ED?
The effect of Tadalafil may last for around 36 hours in the body. But you don't have to worry about walking around with an erection for 36 hours. Tadalafil responds to sexual stimulation. So, you'll only get an erection when you want to have sex. Tadalafil works quickly to treat ED. According to studies, Cialis can deliver a firm erection within 30 minutes after taking the dose. But the effectiveness of Tadalafil is influenced by several factors, including dosage, underlying health issues, and the severity of ED. So, some people achieve erections after 6 hours. On average, Tadalafil takes about 2 hours to deliver the desired results. Both alcohol and grapefruit undermine the effectiveness of Tadalafil. So, you should reduce your alcohol intake and avoid grapefruit.
How do you use Tadalafil to treat erectile dysfunction?
Cialis comes as tablets that contain Tadalafil. Your doctor can recommend that you use Tadalafil only as needed. So, you'll swallow one Tadalafil tablet to address ED symptoms before sexual activity. Your doctor can prescribe 2.5-mg, 5-mg, or 10-mg Tadalafil tablets to treat erectile dysfunction. Then, they'll increase the dosage to 20 mg if lower doses aren't working. Your doctor can also reduce the dosage depending on your medical condition and response to the medication. Some men only need 5 mg of Cialis to maintain firm erections during sex, while others require 10 mg tablets. But the maximum daily dose of Tadalafil is 20 mg.
Your doctor can recommend you take Tadalafil daily to treat ED or BPH symptoms. You'll have to start with the lowest possible Cialis dosage of 2.5 mg daily. If you miss a dose, don't compensate by taking an extra tablet the following day. Ideally, you should take your ED medication around the same time each day. You can set a reminder on your phone to ensure you don't miss a dose. Don't increase your dosage yourself. Talk to your doctor or pharmacist if you need more ED medication. Ensure you follow their dosage instructions. Overusing Tadalafil increases the risk of side effects, including prolonged erection, vision loss, and changes in blood pressure.
Bottom Line
The effectiveness of Tadalafil for treating erectile dysfunction (ED) is undisputed. Your doctor can prescribe Cialis tablets with 2.5 mg, 5 mg, or 10 mg of Tadalafil. You can also buy Tadalafil 20 mg to improve your sexual confidence and capabilities. The best alternative to Tadalafil is Sildenafil, popularly known as Viagra. Both medications treat ED. You can buy Sildenafil or Tadalafil online in the UK. Ensure you get your ED medication from a trusted pharmacist.