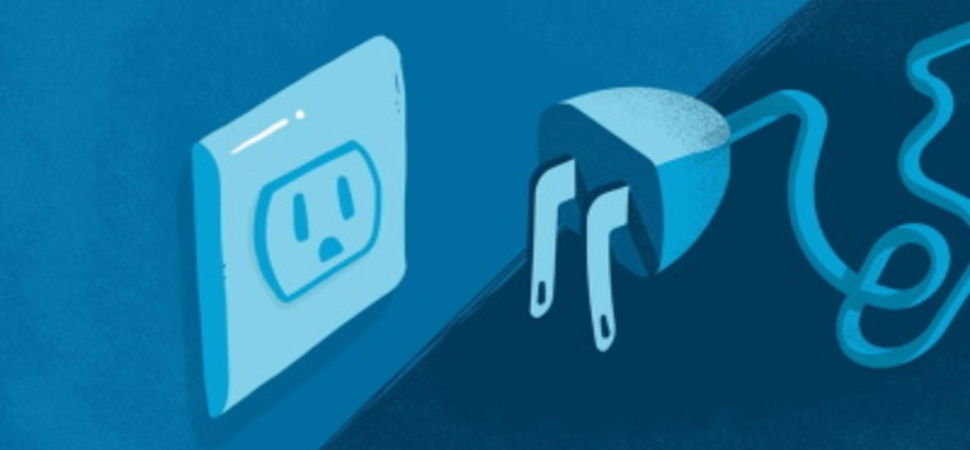 23rd January 2022
Tadalafil / Cialis - Get the Most Out of It
Quick information about Cialis

⦁ Tadalafil (Cialis) is a generic and brand-name oral tablet that comes in a variety of dosages.
⦁ Depending on the dose and how Cialis is recommended, you can take it as needed or once a day.
⦁ Cialis can take anywhere between 30 minutes and 2 hours to take effect. It has a 36-hour duration.
⦁ Cialis is a PDE5 inhibitor licenced for the treatment of erectile dysfunction (ED) and benign prostatic hyperplasia (BPH).
⦁ Cialis should not be taken with nitrate-based medicines. This could result in a hazardous reduction in blood pressure.
⦁ If your erection lasts longer than 4 hours, visit a doctor right away.
Cialis is a drug that is used to treat erectile dysfunction.
Cialis is a brand name for tadalafil, one of the most often prescribed erectile dysfunction drugs (ED). It was approved for the first time in 2003.
Cialis is popular because it has a wide range of dose options, performs effectively, and is easy to use.
Let's take a quick look at how Cialis works before moving on to how long it takes to work, how long it lasts, and what you can do to influence the outcome.
The best way to get the most out of your medication is to take it as directed.
What is the mechanism of action of Cialis?
Cialis inhibits phosphodiesterase type 5 (PDE5). It treats ED by relaxing smooth muscle in the penis' blood arteries, allowing more blood to circulate.
PDE5 inhibitors only operate when nitric oxide is present, which is produced naturally during sexual excitement. PDE5 inhibitors are effective in 60 to 70% of persons with ED, according to a reliable source.
Tadalafil is available in tablet form in several doses: 2.5 milligrammes (mg), 5 milligrammes (mg), 10 milligrammes (mg), and 20 milligrammes (mg). You can take it once a day or as needed before sexual activity, depending on the ED dose.
Let's take a look at those two possibilities, because dosage has a significant impact on how things work.
Tadalafil dosing as needed vs. daily
Cialis comes with two dose options, giving you more freedom and possibilities. The effectiveness of Cialis is influenced by your health, lifestyle, and Cialis dose.
A analysis of 16 trials indicated that sildenafil (Viagra) and tadalafil are similarly effective for ED and have similar safety profiles, according to a 2017 review.
However, users and their partners prefer tadalafil to sildenafil, because it boosts confidence, according to the study.
Cialis has two major advantages: dosage flexibility and a lengthy half-life. Tadalafil is the PDE5 inhibitor with the longest half-life.
Dosing as needed
Cialis as required is usually started at a dose of 10 mg. Depending on how you react to the drug, it's adjusted upward or downward.
To avoid priapism, a prolonged, painful erection, a drop in blood pressure, or other dangerous side effects, don't take more than one dose per day.
As advised by your doctor, take one tablet 30 minutes before sexual activity.
Dosing Cialis on a daily basis
Tadalafil Daily is usually started at a dose of 2.5 mg. Depending on how you respond to the drug, your doctor may increase the dose to 5 mg.
Take one pill per day at the same time as directed. Many Cialis users like this dosage since it allows them more flexibility in sexual activity time.
On average, how long does Cialis take to take effect?
Cialis does not work immediately.
Plan to take Cialis at least 30 minutes before sexual activity for the as-needed dose, but keep in mind that it may take up to 2 hours to take action.
Cialis also requires sexual stimulation to work, thus arousal is a crucial factor to consider.
There are a number of factors that influence how long Cialis takes to work for ED. This includes things like:
⦁ other health conditions you may have
⦁ other medications you may take
⦁ your age
⦁ your diet
⦁ your dose of Cialis
When using Cialis, how long does it normally last?
Cialis can last anywhere between 24 and 36 hours. It can persist up to 72 hours in some circumstances.
Cialis has a higher patient satisfaction rating in surveys than other PDE5 inhibitors because it allows for greater spontaneous sexual activity.
The duration of the medicine is determined by the following factors:
⦁ a dosage
⦁ what dose are you talking about? (as needed versus daily)
⦁ your age, liver and kidney function, any medications you're taking, and your medical condition
⦁ your diet and way of life
For the best results, how should I take Cialis?
Take exactly as directed.
Cialis should be taken at least 30 minutes before sexual activity for as-needed dosing.
If your prescription calls for you to take Cialis every day, do it at the same time every day. Cialis levels in your body will remain stable as a result of this.
As part of a healthy lifestyle that includes physical activity
Cialis can be affected by smoking, heavy drinking, unmanaged stress, and a poor diet, which can lead to additional side effects.
A balanced diet, increased physical exercise, and the cessation of smoking are all beneficial to overall wellness and physical health, as well as the severity of ED.
Sexual performance and well-being can be improved by strategies that minimise stress and strengthen your relationship with your spouse.
Maintain communication while being at ease.
Working with a psychiatrist, therapist, or sex therapist can assist you in navigating intimacy's mental and emotional aspects.
Managing stress, dealing through relationship issues, and reducing performance anxiety are all other strategies to improve your sexual performance.
Cialis may not function as effectively if you're anxious, stressed, depressed, or nervous. For the drug to operate well, you must relax and be stimulated.
What should I avoid when taking Cialis?
Foods that are high in fat
Before taking Cialis and engaging in sexual activity, stay away from high-fat or heavy meals. Cialis' effectiveness may be hindered by high-fat diets. It may also take longer to complete the task.
Medications such as nitrates and others
Cialis can interact with some drugs, causing it to lose its effectiveness. They are as follows:
⦁ nitrates
⦁ antiseizure medications
⦁ HIV medications
⦁ certain antibiotics
⦁ oral antifungal medications
⦁ high blood pressure medications
To avoid interactions, talk to your doctor or pharmacist about how to take all of your drugs.
Cialis should be avoided if you take nitrate or alpha blocker blood pressure medications or if you have chest pain (angina). They have the potential to dangerously drop your blood pressure.
Beverages containing alcohol
When taking Cialis, be cautious about drinking alcohol. You can lose your capacity to become aroused if you drink too much alcohol. It can also result in dangerously low blood pressure, which can induce headaches, dizziness, and fainting.
Grapefruit and grapefruit juice are both citrus fruits.
When taking Cialis, stay away from grapefruit. It can cause the medication's concentration in the blood to rise, resulting in more negative effects.
What else should you know before using Cialis?
Age
Cialis may persist longer in some people over 65 years old because your body takes longer to metabolise the medication. This has an impact on how quickly it departs your body.
Cialis levels in the body can rise as a result of poor renal function, exacerbating negative effects. In this situation, your doctor may alter your dose.
Conditions of the heart and others
Your doctor may need to alter your Cialis dose and monitor how the prescription works for you if you're over 65, have a heart issue, or have liver or kidney problems.
What are the Cialis side effects?
Side effects that are common
Cialis' most prevalent side effects include:
⦁ back ache
⦁ flushing diarrhoea (redness of the face, neck, or chest)
⦁ a headache, a stomach ache, and muscle discomfort
Serious negative consequences

Cialis has a number of serious adverse effects, including:
⦁ priapism is a painful erection that lasts longer than 4 hours and can harm tissue.
⦁ Hearing and vision problems as a result of low blood pressure
Cialis in summary
ED is a prevalent ailment that can be caused by a variety of factors, including psychological and physiological factors.
Because certain health issues increase the risk of ED, it's critical to discuss your concerns with your doctor. They can assist you in locating the most appropriate treatment for your circumstance. This could necessitate the use of ED medicines.
Cialis is one of the most popular ED treatments since it has two dose options and lasts longer than other PDE5 inhibitors in this family, such as sildenafil (Viagra).
There are various PDE5 inhibitor drugs on the market, so talk to your doctor about your needs and preferences to choose the one that's right for you.