14th August 2022
Switching from Ventolin to Salamol
About 70% of inhalers administered in England are pMDIs, the majority of which are relief inhalers like Ventolin. The NHS Long Term Plan made the pledge to decrease its carbon footprint by 51% by 2025. They can cut their carbon footprint by 4% just by switching patients from MDIs to DPIs.
Many patients can safely and effectively use pMDI alternatives including dry powdered inhalers (DPIs) and soft-mist inhalers (SMIs), which have a significantly lower carbon footprint.
Metered dose inhaler (MDI)
Metered dose inhalers are a type of device that is frequently used to provide inhaled respiratory treatments. The MDI is a plastic container with a mouthpiece that contains a pressurised medicinal canister. It delivers a reliable, consistent amount of medication when sprayed.
Dry-powdered inhaler (DPI)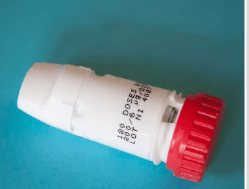 Patients with asthma may also use a dry-powdered inhaler as a kind of treatment. The drug can penetrate the lungs deeply when administered with a DPI.
According to research, Salbutamol given as Ventolin or Salamol had no discernible difference in the bronchodilator response. Practices and GPs will take steps to transfer prescriptions for Salbutamol (blue) inhalers from the Ventolin brand to the Salamol brand. Spray inhalers release large amounts of greenhouse gases, which add to global warming. Salamol inhalers are the same kind of inhaler as Ventolin inhalers and carry the same medication (salbutamol), but because the Salamol canister is smaller than the Ventolin canister and contains less propellant, it has a lower carbon footprint. It is beneficial for the environment because of this. It will still have the same number of doses in it, however the new inhaler may taste different, which is normal.
Our relationship with nature affects both our physical and mental wellness. In fact, climate change as a result of global warming has become "the single largest health concern facing humanity," according to the World Health Organisation.


Potentially extended pollen seasons and greater pollen concentrations due to climate change would result in more people experiencing the negative health consequences of pollen and other allergens. Exposure to pollen can cause a variety of allergic reactions.
Pollen sensitivity is increased in those with respiratory conditions like asthma. Attacks of asthma and an increase in hospital admissions for respiratory illnesses have both been linked to pollen exposure. Nearly half of the $3 billion in annual medical costs associated with pollen are attributable to prescription drugs. Additionally, longer pollen seasons and higher pollen concentrations can increase your sensitivity to allergens. For those who have asthma, this may set off an attack. Hence, it is important for us to try to reduce our carbon footprint as much as we can.
Steps that your local GP practice might be taking to swap Ventolin inhalers for Salamol inhalers:
Sending out an AccuRx (SMS) message to patients, informing them about the high carbon footprint of their current Ventolin inhalers and more environment friendly alternatives (e.g. Salamol) available in the market.
Discussing this with patients during their annual reviews
Addressing the overuse of reliever inhalers and switching to greener substitutes