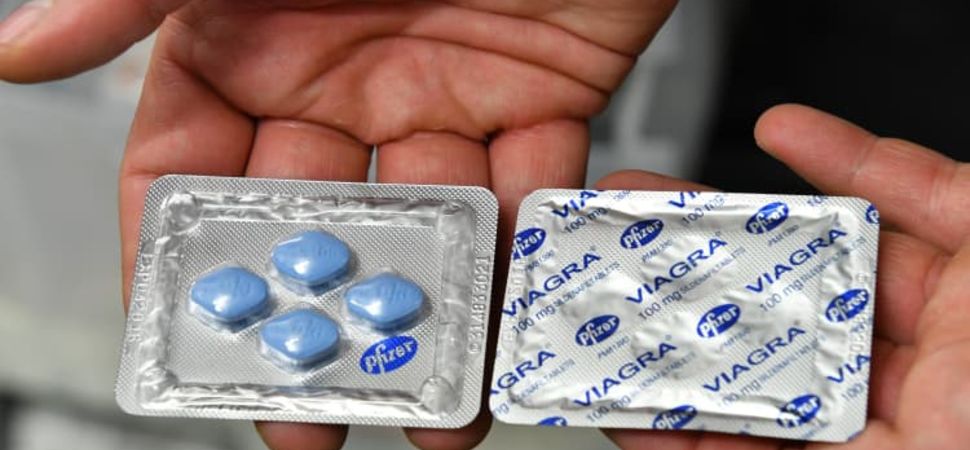 25th July 2023
Is Viagra the best ED medication?
Viagra is synonymous with high sexual performance. It is the most commonly recommended treatment for erectile dysfunction (ED). Millions of men with ED worldwide use Viagra to keep and maintain firm erections. But is Viagra the best ED drug?
What is Viagra?
Viagra is a PDE5 inhibitor and a brand-name version of the generic drug Sildenafil. The human body has cGMP, which relaxes smooth muscle tissues. cGMP dilates the blood vessels and improves blood flow to the penis to enable an erection. But the body also has PDE5. This enzyme interferes with the function of cGMP, leading to erectile dysfunction. Viagra boosts cGMP production and stops PDE5 from breaking down cGMP. This ED drug can improve blood flow to the penis to help you achieve and maintain a firm erection. You can buy a Viagra tablet to boost sexual performance.
How long does Viagra take to work?
An erection occurs when blood flows into the penis. Viagra improves this natural process for men with ED by relaxing the muscle cells in the blood vessels supplying the penis. This step increases blood flow, enabling an erection firm enough for satisfactory sexual performance. Viagra peaks after 30-60 minutes. So, doctors recommend that men with erectile dysfunction take Viagra at least an hour before engaging in sexual activity. The effect of Viagra lasts around 4 hours.
Viagra requires sexual stimulation to work. So, you'll have to be sexually aroused for Viagra to deliver an erection. Food and alcohol can affect the effectiveness of Viagra. Fatty meals can reduce Viagra's absorption into the bloodstream. Take Viagra on an empty stomach or two hours after eating to achieve the best results. Excessive alcohol can compromise sexual and overall health. Reduce your alcohol intake when taking Viagra to maximize its benefits. The ED's cause and severity can also impact your response to Viagra. Most men don't achieve the desired results the first time they take Viagra. So, don't worry if you don't have an erection from your first pill.
How do you use Viagra?
Viagra has three strength levels – 25 mg, 50 mg, and 100 mg of Sildenafil. You swallow the tablet whole. Your doctor can start your ED treatment with 25 mg. Then, they'll increase the dosage to 50 or 100 mg if 20 mg doesn't deliver the desired results. You can get Viagra in the UK from a pharmacy. Search for an online pharmacy in the UK that sells Viagra. Then buy the medication from a registered doctor.
The dosage varies depending on age, medical condition, and usage purpose. Adults aged 65 and older can take Viagra 25 mg an hour before sex. This dosage also applies to men with cirrhosis or severe renal impairment. Healthy adults under 65 can take Viagra 50 mg to boost sexual performance. Some men need Viagra 100 mg to get and maintain a firm erection. Ordering Viagra online in the UK is cheap. Talk to your doctor to determine the best Viagra dosage to treat your ED.
Does Viagra have side effects?
Viagra is the best ED medication. But it may cause side effects. Some people experience light sensitivity, muscle aches, sleeping problems, tingling or numbness in the arms, feet, legs, and hands, and flushed skin. Viagra can also cause heartburn, headaches, diarrhoea, and nose bleeding. Some side effects of Viagra may require immediate medical attention. Call your doctor if you experience chest pain, blurred vision, ringing in ears, sudden loss of hearing, skin rashes, dizziness, itching during urination, or shortness of breath. An erection that lasts longer than 4 hours also requires medical attention. Most people don't have any side effects from Viagra. Follow your doctor's dosage instructions to avoid risks.
What are the best alternatives to Viagra?
Some men with ED don't respond to Viagra. So, doctors prescribe other ED treatments. The best alternatives to Viagra include Sildenafil, Viagra Connect, Tadalafil, and Cialis. Viagra and Viagra Connect contain Sildenafil. You'll need a prescription to get Viagra. But you can buy Viagra Connect over the counter without a doctor's prescription. Tadalafil generic and Cialis are the same medicine. However, Tadalafil is cheaper because it is not a brand-name drug. The main advantage of Tadalafil is that it is faster-acting and longer-lasting than Sildenafil. This active ingredient peaks within 30 minutes and remains active in the body for 36 hours. You can buy Tadalafil in the UK from registered pharmacies. Other alternatives to Viagra include Levitra, Vardenafil, Spedra, and Vitaros. But Viagra is the go-to treatment option for most men with erectile dysfunction. Never combine Viagra with other ED drugs together.
Frequently asked questions about Viagra:
Viagra is the best ED medication. Learn more about this drug to maximize its benefits. Here are three FAQs about Viagra:
How effective is Viagra?
Viagra is approved by medical associations for treating erectile dysfunction. It has undergone extensive clinical trials and testing to ensure it is effective and safe for humans. But fatty foods and alcohol can undermine Viagra's effectiveness. Wait a few hours after a heavy meal before taking Viagra to achieve a firm erection. You'll also need sexual stimulation for the medication to work.
Does Viagra cure ED?
Viagra helps men with ED temporarily achieve and maintain an erection for sex. But it does not cure ED or affect sexual desire. The brain and blood vessels play a critical role in the erection process. Viagra relaxes the blood vessels to improve blood flow to the penis and deliver an erection. But it won't work without sexual arousal catalyzed by the brain.
Will Viagra make you bigger?
The effects of Viagra are temporary. It only helps you get and keep an erection. So, Viagra won't permanently enlarge your penis or body. Some men experience prolonged and painful erections after taking Viagra. You'll need professional medical attention if you have this side effect.
Bottom Line
Viagra is the best medicine for erectile dysfunction. It helps improve blood flow to the penis to deliver an erection firm enough for satisfactory sexual performance. Take Viagra an hour before engaging in sexual activity. You can get Viagra 100 mg in the UK from a pharmacy. Buying Viagra online in the UK is cheap. Ashcroft is a registered online pharmacy in the UK that sells Viagra.