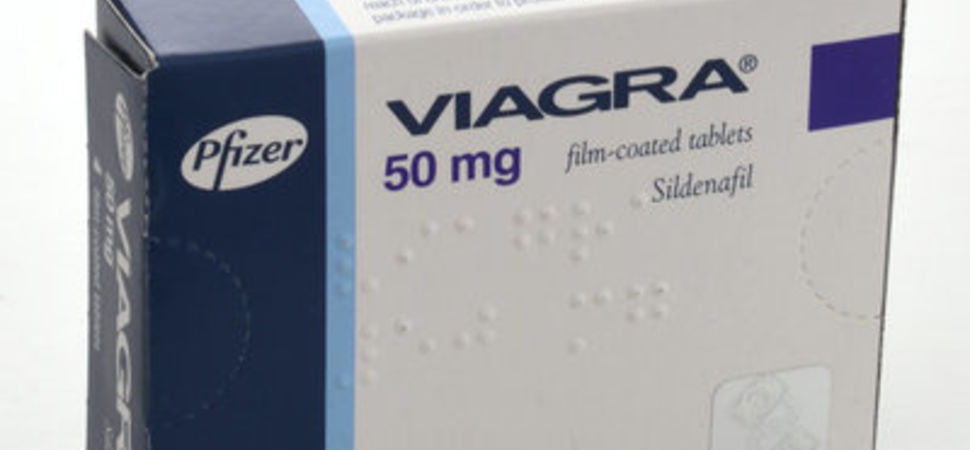 29th July 2022
VIAGRA CONNECT VS VIAGRA & SILDENAFIL
Viagra Connect became available to buy "over the counter" without the need for a doctor's prescription.
Viagra and Viagra Connect both contain the same main active ingredient, Sildenafil , which works by temporarily increasing the blood flow to the penis, giving the ability to get and maintain an erection when sexually aroused.
Viagra comes in three different doses 25mg, 50mg and 100mg whereas Viagra Connect is only available in the 50mg.
All doses of Viagra can only currently only be prescribed by a doctor or a qualified independent prescriber, or you can visit a Pharmacy that is supplying these under a PGD (Patient Group Direction). Alternatively buy Viagra from Ashcroft Pharmacy online.
Both also have a blue diamond shape and commonly known as "The blue pill"
The only difference in the appearance between the two is that Viagra Connect tablet has a V50 stamped on the side, while the Viagra tablets have VGR followed by 25/50/100 depending on the strength or dosage.
VIAGRA CONNECT vs VIAGRA
They are both made by the same manufacturer Pfizer and contain the same ingredients and work in the exact same way.
To buy these in a Pharmacy, you must have a conversation with your pharmacist to check if it is clinically suitable.
HOW MUCH DOES VIAGRA COST?
Viagra Connect contains 50mg and comes in 2, 4 and 8 packs and starts at £9.49
Viagra starts at 25mg dose and is also available in 4 and packs and starts at £19.99. You can fill out an online consultation form at Ashcroft Pharmacy were a qualified prescriber will assess your questionnaire and prescribe if you are clinically suitable.
ALTERNATIVES to Viagra
Viagra Connect, Viagra and the Generic drug (contained within Viagra) Sildenafil, are all connected because they have the same main component, sildenafil citrate. This means that they all work in the EXACT same way. The only real difference is the actual branding. You are paying extra for the name.
Sildenafil is a generic medicine and produced by several manufacturers such as Dr Reddy's, Almus or Milpharm.
Viagra is the branded version of Sildenafil patented by the company Pfizer
Viagra Connect is over the counter Viagra. Viagra Connect is also made by Pfizer.

If none of the above medications work for you, there is a different product available known as Cialis or Tadalafil. Tadalafil can only be prescribed by a doctor. At Ashcroft Pharmacy our qualified prescribers can safely prescribe this medication for you.
WHICH ERECTILE DYSFUNCTION TREATMENT IS most suitable for me?
As there are different doses are available within Viagra and Sildenafil, they will have different effects, however like for like they will produce the same results an erection.
Depending on your circumstances If you need to lower the dose or get a higher standard dose then Sildenafil or Viagra is more suitable for you as Viagra Connect comes in the one standard dose 50mg.
Except for the dose difference they essentially work in the same way. It takes up to 30 mins to start and will stay in your system for the same amount of time up to 4 hours. Do Not take more than ONE in 24hours.
All still require an arousal to work and the side effects of all 3 of the drugs are the same as well.
The biggest main difference between the 3 is the cost. Sildenafil is approximately 60% Cheaper then branded Viagra and Viagra Connect.
Choosing the right strength?
There are a few factors that could impact the type of treatment you would choose.
Which dosage will work for you?
If 50mg is the right dosage (all 3 would work)
If 50mg is not the right dose Viagra or Sildenafil have other dosages
The Price of Your ED Treatment
Generic Sildenafil is far cheaper.
Viagra and Viagra Connect are branded, and in being so more expensive.
How You Want to Buy the ED Medicine
You can do a Face-to-face visit with your local GP (Viagra and Sildenafil) or go in to the local pharmacy and speak with your pharmacist(Viagra Connect).
You can also buy ED treatment online. All you need to do is complete a simple, quick online questionnaire. This is reviewed by a UK qualified prescriber and the product is delivered if suitable for you. Purchasing online makes it easier for you if you feel uncomfortable or embarrassed about having to discuss the issue.
If you need any help feel free to call us or email us and our Pharmacist will give you the best possible advice around ED treatments such as Viagra, Sildenafil, Tadalafil or just general healthy living advice to help with Erectile dysfunction.